Deliver your car parts in just a few clicks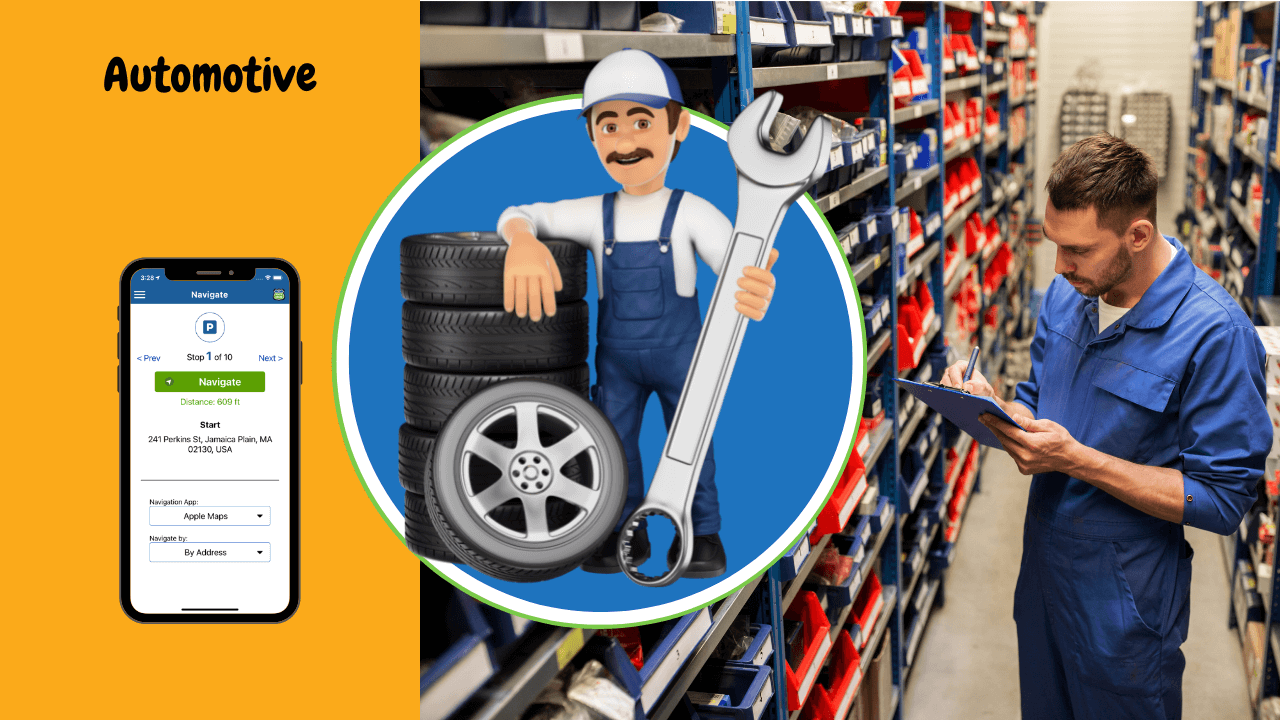 Mitigate your liabilities and deliver your cars and parts around the country with minimal effort.
The automotive industry is one of the most productive and transport-dependent industries. When a client needs maintenance or car parts, or even a new car, any hour that passes without service is an hour that the vehicle cannot be used. Ensuring delivery route optimization means that enormous wait times can be cut short, and your business can provide its services as efficiently as possible.
There is nothing more impressive to a customer than receiving their car back in pristine condition, and a day early. This is even more important for businesses that offer roadside assistance; while an emergency can always appear, there is nothing more frustrating than having to spend hours waiting for the roadside assistance your clients depend on.
Our route planner app will make sure your car parts, tires, mechanics, new cars, and all other goods are always on time and where they need to be.

Features you'll find useful:
Navigation app – MyRoute app makes it easy to navigate a multi-stop route using your favorite navigation app.
Delivery Tracking – MyRoute app gives live updates on delivery drops the driver has completed.
Time Windows – MyRouteOnline takes your Time Windows into account when optimizing your route.
You can view how other businesses plan their trucking routes with our trucking route planner:
Cabify – Cabify Uses Online Route Creator to Improve Efficiency
Swanson Industries – Maximize Driver Time Utilization and Fuel Efficiency