Travel Route optimization Software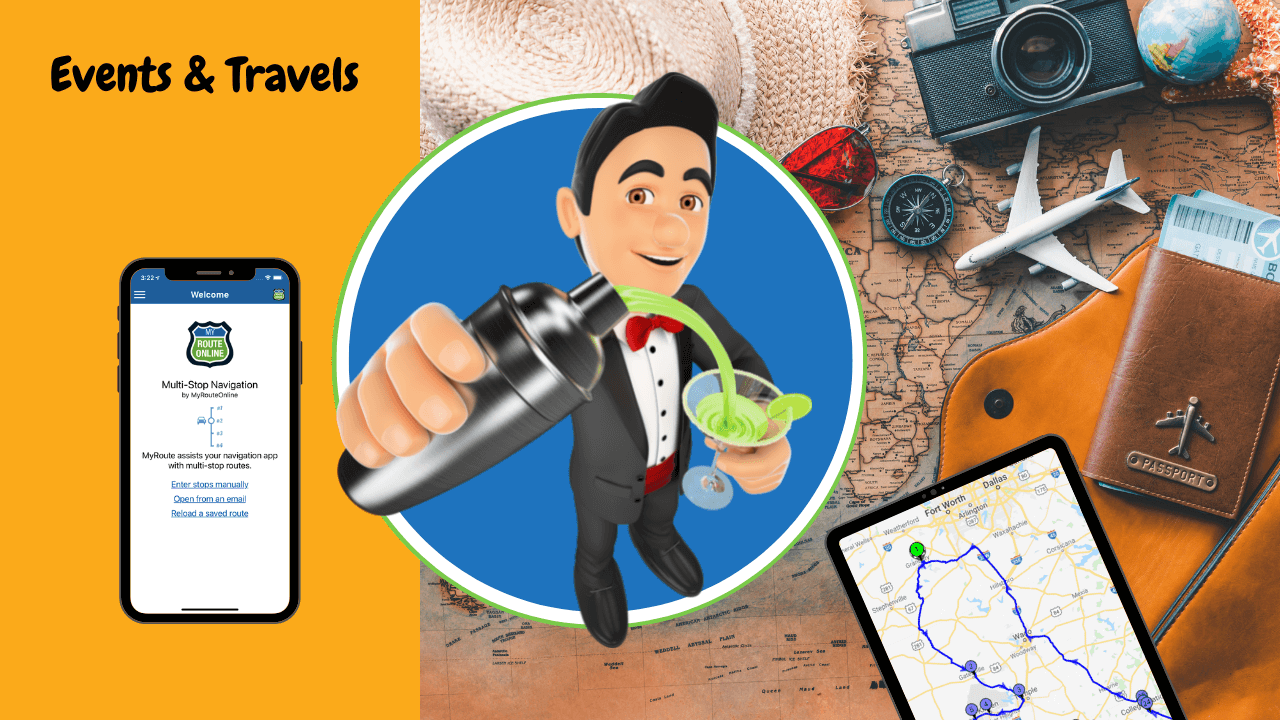 Create the most memorable moments for your clients while staying on the road as little as possible using route planning optimization.
The travel and events industry thrives on the happiness of its customers. What better way to make sure your clients will choose your services again than to provide flawless organization for their beloved vacation or wedding? Travels and events are also very time sensitive. Once a date has been set for a holiday or an event and guests have been invited, the clock starts ticking! This makes it crucial that your business ensures a fast delivery route of all the necessary goods for the event in time. Ultimately, the goal is to spend less time on the road and more time enjoying the event or travel.
This is where MyRouteOnline excels! Our travel route planner automatically plans the most optimized routes so that you can worry less about transport and more about organizing those special moments that make your business succeed.

Features you'll find useful:
Navigation app – MyRoute app makes it easy to navigate a multi-stop route using your favorite navigation app.
Multi-Day Routing – MyRouteOnline offers the option to plan extended trips for overnight routes.
Case studies you'll find interesting:
Photographer Chris Curtis – Photographer Focuses on Historical Sites with MyRouteOnline