Find the most efficient route for delivering medicines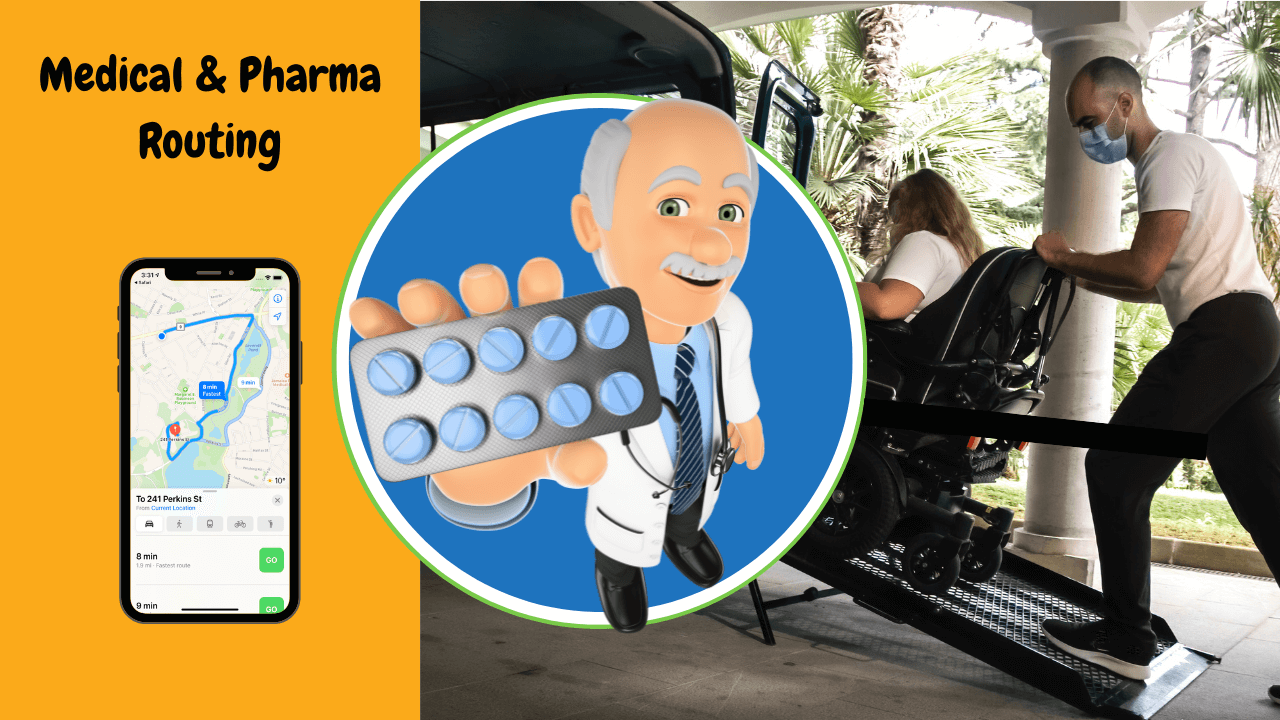 Optimizing delivery routes in the Medical and Pharma industry is crucial for ensuring the access to healthcare and guarding the safety of patients. Pharmaceutical products require pristine standards in terms of temperature, packaging, and handling, while patient transport requires the utmost care and efficiency. Ensuring that your routes are well planned can ultimately make the difference between a patient having or not having access to crucial medicine and even the difference between life and death.
For these reasons, MyRouteOnline presents you with patented routing software to make sure that your routing is optimized according to the best route between multiple locations and traffic conditions. This way your patients reach their destination safely and your pharmaceutical products are delivered on time!
Features you'll find useful:
Navigation app – MyRoute app makes it easy to navigate a multi-stop route using your favorite navigation app.
Delivery Tracking – MyRoute app gives live updates on delivery drops the driver has completed.
Time Windows – MyRouteOnline takes your Time Windows into account when optimizing your route.
Discover more businesses using our delivery route planner app:
Cannabis Suppliers – Marijuana Distributors Find Opportunities in Delivery Services
U.K.'s National Health Service – Route Planning Optimizes Vaccine Distribution for Patients
Center for Hospice & Palliative Care – Making 600 Deliveries Thanks to Online Route Planning