Improve fundraising results by using a route planning app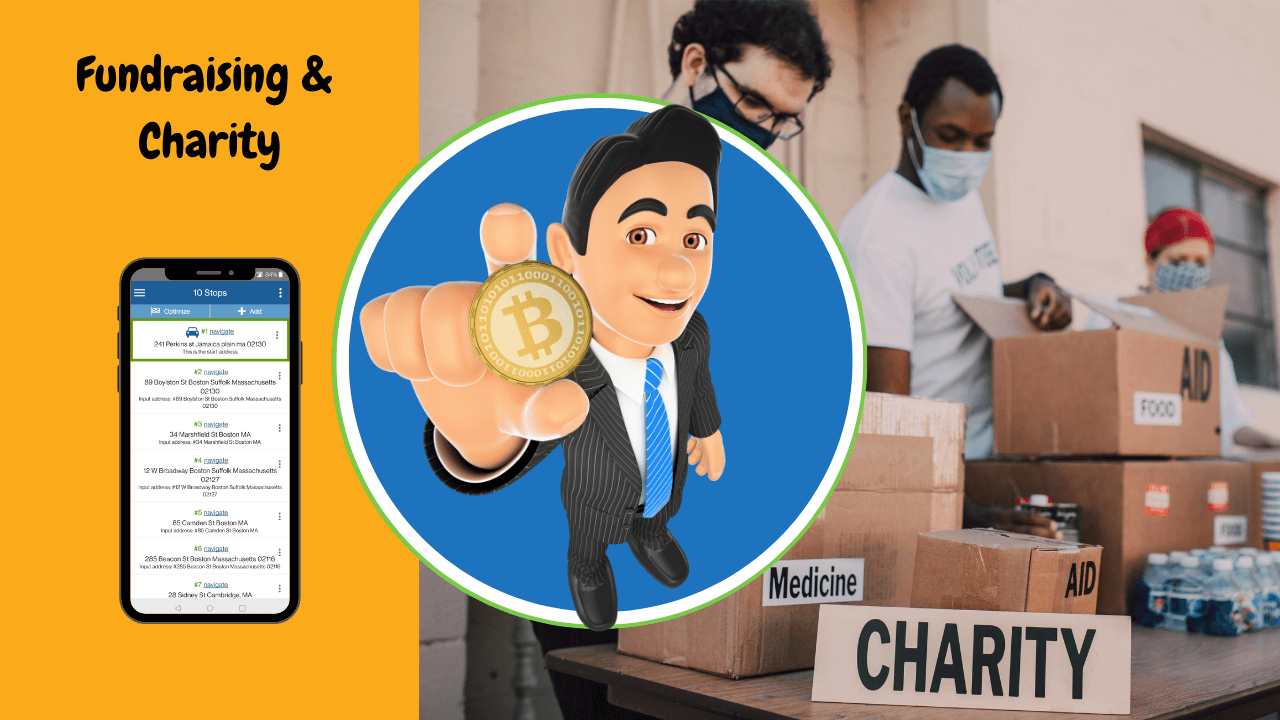 MyRouteOnline supports the efforts of non-profit organizations by giving discounts and complementary credits. Whether you plan pickup routes to collect funds from your Smart Donation Boxes, optimize routes for mulch deliveries and Christmas tree pickups, or use our route planning tool to deliver medicine, food, and supplies to those in need – MyRouteOnline is here for you.
Trusted by Meals on Wheels, Churches, Boy scouts, Rotary clubs, Chabad, Schools, Universities, and many more non-profit organizations. We invite you to use our Fundraising Route Planner to deliver good to the world.

Features you'll find useful:
Navigation app – MyRoute app makes it easy to navigate a multi-stop route using your favorite navigation app.
Multi Routing – MyRouteOnline offers the option to plan multiple routes at once.
Get a glimpse of what other businesses are doing with our delivery routing app:
Plympton Team Ministry – Foodbank in Plympton Delivering Food to the Community
Snack Pak 4 Kids (SP4KSA) – Online Route Planning for a Nonprofit to Reduce Hunger